ABOUT US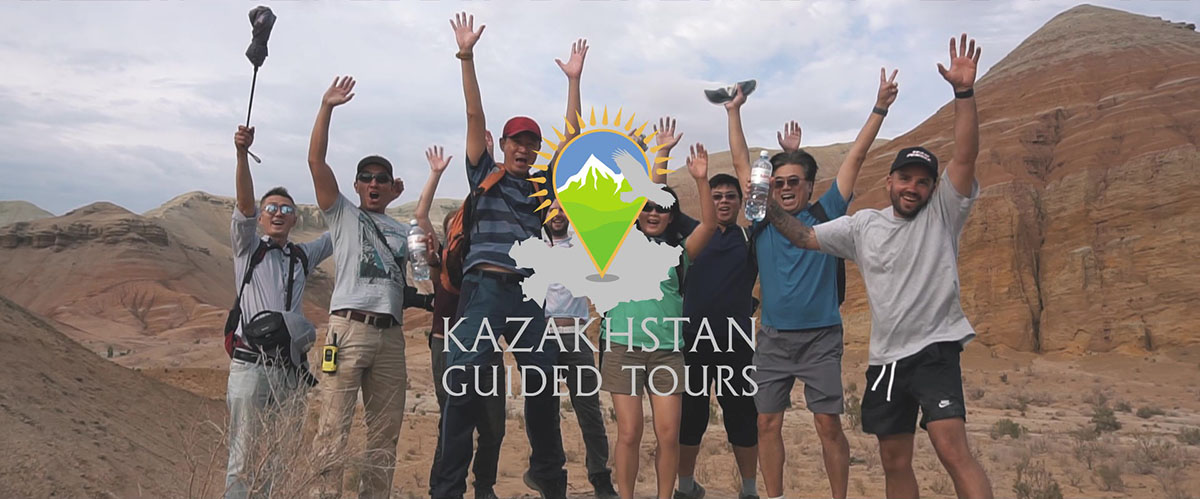 Hi, dear travelers!
Kazakhstan Guided Tours team is pleased to welcome you to our website. We sincerely hope that here you will find exactly what you are looking for, and we will be happy to help you with this.
We are Kazakh married couple Madina and Annat, the founders of Kazakhstan Guided Tours. Madina is a certified guide, fond of fitness and hiking. Annat is an entrepreneur, fond of travel photography, active sports and outdoors. The key thing that unites us is love to our homeland Kazakhstan and traveling.
Our mission is to help foreign tourists not only see the beauty of Kazakhstan, but also get an unforgettable travel experience today and forever.
We offer group/individual city- nature- historical- sightseeing, jeep tours and outdoor activities with all-inclusive service (vehicle, guide, meals, accommodation, all fees, pick-up/drop-off) in Almaty, Southern and Western Kazakhstan regions.
Our guides are officially certified, passed special training in this area and have permission to work as a guide. They have fluent English language speaking skills.
All our vehicles are modern, equipped with auto-conditioners, as an additional option - entertainment systems (audio/video/karaoke) and car-refrigerators for comfortable and cheerful long trips.
We can't show scenes more beautiful than nature has created, and we can't take you further than the road allows. But we can create the most comfortable conditions for you, so you can fully enjoy the journey and don't care about anything.
The full satisfaction of our tourists is a top priority for us. Therefore, we take into account all nuances, tourists' needs, wishes, and design the best tour products with excellent service to make your travel comfortable, unforgettable and full of positive emotions.
If you are interested in our services, please feel free to contact us at any time. We will be very happy to make Kazakhstan more accessible to you!
Enjoy the photos of us and our happy tourists in the gallery below!
WHAT OUR TOURISTS SAY ABOUT US
---